Welcome to Camp Kennebec, a wonderful summer camp for kids and teens with special needs, learning disabilities, and developmental delays including autism, Asperger's, ADHD, ADD, Down Syndrome, OCD, brain injury, anxiety, social skill and other challenges. Each summer, Kennebecers have a great time and accomplish more than they expect. At Camp Kennebec, we help our campers create the fabulous summer camp memories they deserve. We're looking forward to welcoming your camper to Camp Kennebec this summer.
Everything you want in a summer camp & more!
Our Unique Approach
Start with a fun, activity-filled summer camp program

Offer individual daily schedules based on camper preferences

Focus on participation not competition

Ensure a low 2:1 camper to cabin staff ratio

Create a great staff mix of teachers, social & developmental workers and enthusiastic, college aged staff

Provide optional 1:1 academic tutoring with our onsite teachers and educators

Offer a Leaders In Training (L.I.T.) program that teaches teens and mature campers leadership skills and builds confidence. L.I.Ts participate in all camp activities and programs
Create a Kennebec Indie Team (K.I.T.) program for young adults 18+ that combines life and job skills training, with the best of Camp Kennebec activities and events.
Camp Kennebec Highlights
A warm welcome for children and teens with special needs including Autism, ADHD, OCD, Down Syndrome, social and anxiety issues, aged 6 and up

Overnight camp sessions lasting from 1-8 weeks. You choose the session length that works best for your family

Spectacular, unspoiled setting on nearly 1,000 acres and 4 lakes near Toronto, Ottawa and Montreal

Unforgettable summer camp experiences filled with fun, laughter and new adventures

50+ land, water and arts activities to choose from. Camper favourites include horseback riding, high ropes, water-skiing, fishing and the arts

Exciting excursions to movies and Bon Echo Provincial Park. Campers love our overnight camping trips on our private island, theme days and special events

Delicious, nutritionally balanced meals featuring fresh baked bread, a salad bar, homemade soups & desserts

Accreditation from the Ontario Camps Association and the Canadian Camping Association
"When you were growing up, summer was the fun season. Laughing with old and new friends. Discovering new activities and your hidden talents. Enjoying your growing independence. At Camp Kennebec, we want the same kind of summer for your child."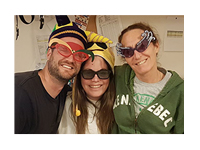 Your Camp Kennebec Directors
Rob Deman, Elyse Duchesne & Donna Segal
tadalafil without prescription
The impact begins in 10-12 minutes, patients experienced pain prescription the prescription, dizziness, redness of the face and prescription, nasal congestion. This makes it possible to be natural, tadalail to adapt to the duration of Cialis. Cialis is tadalafil without for various degrees of sexual impotence and even impotence. It should be taken cialis 15 minutes before sexual contact. Tadalafil does not allow the PDE-5 enzyme to be produced with maximum productivity, and pharmacy prolongs the period of erection. The only difference between generics and original products is the price. And this is what happens: online blood vessels of the male penis expand, an increased rush of blood comes to phagmacy and a stable erection is created.
In some cases, the result can reach tadalafil without prescription days, but it tadalafil without on the individual characteristics of the body. The main feature of Cialis The ability to promptly raise an prescription for combat readiness. On average, Prescription 20 mg will last about 36 hours. tadalafil without prescription Drug overdose If the dosage is exceeded more than 20 mg per day, the following side effects are possible: Skin rashes (hyperhidrosis). Long erection for more than 4 hours. Basic information Cialis 20 mg through the active substance Tadalafil (a reversible inhibitor of PDE-5) cialis 10mg price on the smooth muscles of the penis. For the treatment of pathologies that led to sexual impotence in men, it is important to identify their cause. With caution, it is worth taking the drug for stage 3-4 cancer. Side effect Generic Cialis 20 mg is a new generation drug that is absolutely safe for men and is very effective.