Brain Circuits & Rewards in ADHD: Why Dangling Carrots Need Dopamine
By: Doron Almagor, M.D., F.R.C.P (C) (Psychiatrist) & Dr. Brenda Miles, Ph.D., C.Psych.
A Free Lecture for Parents, Caregivers, Teachers & Other Professionals of Children & Teens, November 26, 2015, 7:00 – 9:00PM.  At the University of Toronto's George Ignatieff Theatre, 15 Devonshire Place near Bloor & Bedford Avenues
Sponsored by
Camp Kennebec
This is a free lecture but you must register in advance, using the form below. The Possibilities Clinic will contact you to confirm registration.
What the Discussion Will Cover:
Over the years parents and educators have come to view ADHD as a condition that affects executive functions; more specifically, the various skills that allow children to start and finish tasks while staying focused, resisting distractions, and managing emotions effectively in a way that boosts perseverance and keeps frustrations in check. Current ADHD research, however, points to the emergence of a new perspective that focuses less on executive functions and more on altered sensitivity to reward.
Several theories based on this new perspective exist. Some focus on how rewards influence observable behaviour. Others focus on brain science and the role of neurotransmitters, like dopamine, in learning and motivation. Reward theories offer exciting possibilities for thinking differently about ADHD, especially around symptoms like impulsivity and procrastination, both of which can be frustrating for parents and educators. Research findings vary but, generally speaking, in the presence of ADHD, brains learn best when rewards are frequent and delivered quickly after a response. In addition, ADHD medication that boosts dopamine functioning in the brain's frontal lobes can help to strengthen a child's ability to recognize the connection between responses and rewards.
Thinking about rewards and brain chemistry from this perspective may help reframe our interpretations of what challenging behaviour actually is. Rather than viewing procrastination as a maladaptive response within a child's conscious control, perhaps procrastination is the brain's way of becoming activated—or motivated—only when a reward moves closer as a deadline draws near. If brains struggle to respond when rewards are too far off, then breaking down assignments into smaller segments may be necessary. This solution is certainly supported by executive functioning theories. However, reward theories go beyond this concept, asserting that offering rewards after each segment is completed—like grades for incremental work well done—may be necessary for boosting motivation and sustaining perseverance over time.
Reward theories and findings can be complicated, but understanding the basics of brain circuitry, dopamine transmission, and reward learning will be helpful for parents and educators who are seeking up-to-date explanations and approaches supported by brain science. This presentation promises to be highly visual with information presented in a graphic, user-friendly format so it is applicable to interventions at home and school.
About The Speakers: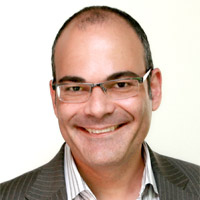 Dr. Almagor is a Child and Adolescent Psychiatrist (Royal College Subspecialty Certified) who completed his specialty training in Psychiatry at the University of Toronto and is a renowned expert in the diagnosis and treatment of ADHD and associated issues. In addition to directing The Possibilities Clinic, he continues to serve as a psychiatrist at the Toronto Western Hospital's Tourette's Syndrome Clinic. He is the Past President of the Ontario Psychiatric Association (OPA), has served as the Chair of the Psychotherapy section of the OPA, currently serves on the executive of the OMA Psychiatry Section and is the President of CADDRA (The Canadian Attention Deficit Hyperactivity Disorder Resource Alliance). Dr. Almagor was trained as a psychoanalyst and is a member of the International Psychoanalytic Association. He has lectured internationally and taught a variety of courses in the areas of ADHD and its comorbid disorders such as school issues, learning disorders, anxiety and depression.  Dr. Almagor received his Doctor of Medicine from the University of Toronto in 1990 and his post-graduate degree in Psychiatry in 1995 from the University of Toronto.
---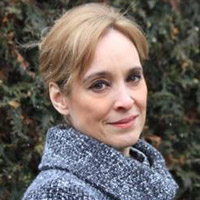 Dr. Brenda S. Miles, C. Psych. is a clinical pediatric neuropsychologist who received her doctorate in Developmental Psychology from the University of Toronto. She completed postdoctoral training in neuropsychology at The Hospital for Sick Children in Toronto, Canada. She has worked in hospital, school and rehabilitation settings. Currently she works in schools and private practice providing neuropsychological assessment and consultation for students whose strengths and challenges relate to various diagnoses (e.g., ADHD, FASD, LD) and/or medical conditions (e.g., sickle cell disease, epilepsy, brain injury, prematurity). She has written several books for children published by the American Psychological Association's Magination Press, including Imagine a Rainbow: A Child's Guide for Soothing Pain, How I Learn: A Kid's Guide to Learning Disability, and Stickley Sticks To It!: A Frog's Guide to Getting Things Done. Her latest book, The Moment You Were Born: A Story for You and Your Premature Baby was written for parents and newborns celebrating tiny moments in the Neonatal Intensive Care Unit (NICU).
Please register now for "Brain Circuits & Rewards in ADHD: Why Dangling Carrots Need Dopamine" – at UofT, November 26, from 7:00-9:00PM

Sponsored by:

Learn more about our overnight camp for kids and teens aged 6+, with ADHD, autism, OCD, learning disability, anxiety and other special needs.